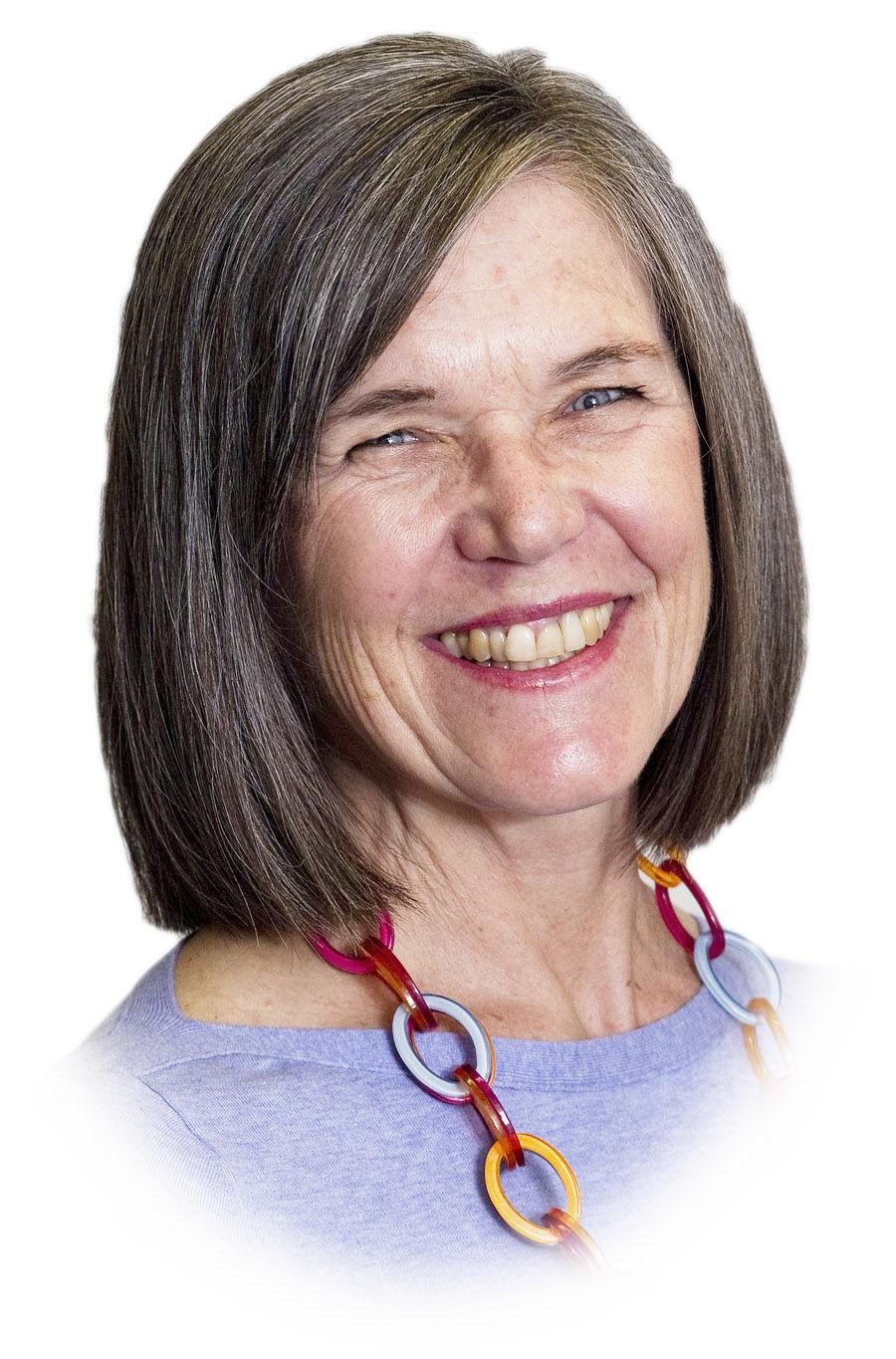 At the end of a dinner party, we often present a question to the table, bringing everyone in for a collective conversation.
The topic could be "something you have never told anyone about yourself," "an embarrassing childhood moment," or "a story involving a cat."
One evening's discussion brought up the subject of summer jobs.
At that party, I learned that my friend Emily's first job was working at a pizza parlor, filling cannoli.
My first job was working at an Italian restaurant plating desserts, which included filling cannoli, a crisp pastry tube filled with creamy ricotta. The following morning, we chatted about those jobs over coffee:
Rose: How old were you when you got this first job?
Emily: I was 14 and a suburban Detroit teenager. I went to Utica High. It seemed all of our rites of passage happened in a car then. (Ha) I mean, we drove to the 7-11 in a strip mall, and hung out in our cars, listening to music, goofing around. I was in the parking lot and saw that the pizza place had put up a "Help Wanted" sign in the window.
A: What was the name of the pizza place?
E: Bommarito's Pizza. It was on Van Dyke between downtown Utica and 21 Mile Road. Mama Bommarito was behind the red counter stuffing the cannoli; the filled cannoli were displayed in a plexiglass case out front.
A: That's funny; we called the older Italian woman where I worked "Mama Salvucci!"
I: Love that! When I asked about the job, Mama Bommarito called her son de ella, John, to come up from the back and I was hired. They asked me to wear a uniform, a diner style short white dress that I had to buy. I felt so cool that I had a summer job.
A: What did you do there?
E: My job was to work the counter taking pizza orders and to help Mama Bommarito by filling cannoli. I worked afternoons and evenings. I was only allowed in the kitchen area to fill the cannoli and get the pizza for an order.
A: Why was that?
E: I learned quickly that the recipes were a secret and that a lot happened in the kitchen I wasn't supposed to know about at first. Another man, Michael, was the dough maker and no one messed with him. He was old, super short, bald, and Italian. He was a bit volatile with John but he was kind to me.
Mama Bommarito was also kind to me and tutored me on how to stuff cannoli. She was very particular about it, and it was the only "cooking" I was allowed to do. I felt very responsible, filling and assembling. I had to keep track of how many there were in the case and to fill as needed (they can get soggy if left filled too long.) When I was busy with pizza orders, this was hard.
A: Did you like the cannoli?
E: I did like them, but I never ate them at work. I took them home at night. Everything at Bommarito's was made from scratch and it was all good quality. I remember her standards of her. It was a good job!
E: When it was slow out front, I would watch Mama and her son John working in the brightly lit kitchen. She was an indulgent mom. On nights there was a concert at Cobo Hall, John's friend would park out back. John would go to the 7-11 to buy liquor and fill up the back of the car. He and his friend would hang out near the concert hall and sell the liquor to the teens. Remember, the drinking age was 18 at the time.
A: How did you know about this?
E: They liked me and trusted me so when I asked what was going on, they told me.
A: But you never got the recipes, right?
E: (Laughing) Right. Now tell me about your first job.
A: I was 13 when I started working at Salvucci's Restaurant. Mama Salvucci and her husband started the restaurant. It was near Woodstock, New York. She was a widow at that time; she made the desserts and kept an eye on things in the kitchen during the daytime prep. Her three adult children ran the business. My dad was the chef, but he had many bosses there!
I: What hours did you work?
A: I started on Friday and Saturday nights as the "dessert girl," plating them to order. I set up the bread-and-butter baskets too. I worked all through high school in that kitchen, adding more nights in the summer as I got older, and moved up through the various stations.
E: You filled cannoli as part of your first job, right?
A: Yes! I piped the filling into the shells, pressed chocolate chips on the ends and sprinkled the pastry with powdered sugar. It was a very popular dessert. I can still remember the aroma of the cannoli cream. They also had a killer cheesecake, baked Alaska, rice pudding, profiteroles filled with ice cream, and rum cake. Felt like a huge responsibility to make the desserts look good on the plate. It was a very popular restaurant that seated 150 people. I liked being so busy.
I: What else did you like about the job?
A: Mama Salvucci would prepare supper for the staff before evening service. Platters of spaghetti and meatballs, stuffed shells, lasagna, and the biggest salad bowl I ever saw. The staff sat together at the stainless-steel worktable at the end of the kitchen near the windows. I felt so grown up being there with them and I loved their rowdy stories, the flirting and the teasing. I also remember Mama Salvucci shouting at everyone to "eat! eat!" in that fabulous accent of hers.
I: How was Mama Salvucci with you?
A: She was very nice. I didn't spend much time with her in the beginning as she would leave the kitchen before service started. After I had been there a few months, she asked me to come in on Saturday afternoons to help her make the desserts and that was the most fun and very special. She reminded me of my grandmother who I loved.
E: How was working with your dad?
A: I always treasured my time with my dad. Working there, I could hear his voice from him all night calling out the orders in the kitchen. It was cool to see him in his professional role, not as my parent. We drove home from work together and talked about the shift. If I had n't worked there, I would not have had as much time with him as I did, given his job schedule.
E: Sounds wonderful!
We learn so many lessons from our teenage summer jobs, don't we? There are the givens: responsibility, pride in learning a new skill, independence (those paychecks were nice!) But what struck me after Emily and I spoke was the greater experience of learning about people other than the familiar circle of family, friends, and teachers. Those summer jobs gave us a window to the mysterious world of adulthood, helping us gain the confidence to enter it. Emily and I were lucky to have our Italian "mamas" as our first guides.
CANNOLI
Cannoli are crisp pastry cylinders filled with sweetened ricotta cheese and bits of chocolate. The cannoli at Salvucci's had candied citron (the stuff in fruitcake) as well, but not every recipe calls for it. You can purchase the cooked pastry shells for filling at Folgarelli's Market. If you want to make your own pastry shells, you can buy the tubes at Mary's Kitchen Port in Traverse City.
Cannoli Cream (filling)
Makes 12+ cannoli
1 lb. whole milk ricotta
½ C. superfine sugar (or powdered sugar)
¼ C. fresh lemon juice
2 t. vanilla
1 t grated orange or lemon zest
¼ C. candied citron, chopped (optional)
¼ C. mini chocolate chips plus more for garnish
powdered sugar
Optional garnishes: Finely chopped pistachio nuts, chopped candied citron
If you have the time, place ricotta in a colander or sieve set over a bowl and let sit in the refrigerator for a few hours or overnight to allow some liquid to drain.
Place drained ricotta in a medium bowl. Add sugar, lemon juice, vanilla, zest, and chocolate chips to the ricotta. Stir to blend. Cover and place in refrigerator until ready to use.
Not more than two hours before serving, pipe (use the largest opening you have or the chips will get stuck) or spoon the filling into the pastry shells from both sides, filling them completely. Sprinkle the ends with chopped nuts, more chocolate chips, or finely chopped citron. Sift powdered sugar over the top.
Pastry dough for cannoli
Makes 18-24 cannoli, depending on the size
If you want to try your hand at making the shells, patience is in order. Keep the oil at a consistent 375 degrees and roll out the dough as thinly as possible. Each shell will only take 1-2 minutes to fry so be ready!
2 C. all-purpose flour
3 T. vegetable shortening (or butter)
1 T sugar
¼ C.+ red wine or Marsala (I prefer the Marsala)
1 egg, lightly beaten, plus 1 beaten egg for an egg wash
1 quart (more or less) vegetable oil for frying
cannoli pastry cylinders
Place flour in a medium bowl and add the shortening. Cut in the shortening with your fingertips or a fork until well blended. Add the sugar and mix again. Add the wine, a bit at a time, incorporating it with a fork, then add the egg and do the same. If the dough is not holding together, add more wine, a few drops at a time, until it does. Form into a flatten disk and wrap tightly in plastic. Refrigerate for at least one hour, bringing the dough out a half hour before rolling.
Divide dough into four pieces, keeping them covered in plastic wrap. Lightly flour your work surface and roll out one piece of dough until very thin. Cut dough into 3 – 4-inch circles and use the rolling pin to roll circles of dough into ovals. Scraps of dough can be re-rolled.
Heat oil in a heavy bottom pot, using a thermometer to keep track of the temperature. Have a baking sheet lined with paper towels nearby.
Wrap the rolled oval dough disk around the pastry cylinder, the long side following the length of the tube. Moisten the underside of the overlapping middle part of the dough with a little egg wash and press against the dough on the tube. Flare the ends of the dough slightly (helps get the pastry off the tube after frying and for filling.)
Place pastry wrapped tubes (no more than two at a time) into the hot oil and turn them often. Check color after a minute — some people like them golden brown, others darker. Place the fried shells on the paper towels and repeat. You can slip off the fried shell easily and cool the cylinders before wrapping more.
Pastry shells are best fresh but can be refrigerated a day or two.
Good Appetite!
— Adapted from my father's notes on Salvucci's recipes
.